I love this Easy Fritos Bean Dip recipe, because it always goes. It works great when you need a quick and easy recipe for a party appetizer. People love it and are always asking me for the recipe. It can take on any shape and can be decorated for different for any holiday and all occasions.
Bean Dip Recipe
Ingredients:
1 8-ounce package of cream cheese, softened
1 9 ounce can Fritos Bean Dip
4 ounces of shredded cheddar cheese
3-4 green onions, sliced
1-2 Roma tomatoes, diced
10-12 black olives, sliced
Instructions:
Blend the Fritos bean dip and softened cream cheese until smooth and uniform. Hint: If you can't find Fritos Bean dip, try this Copycat Recipe.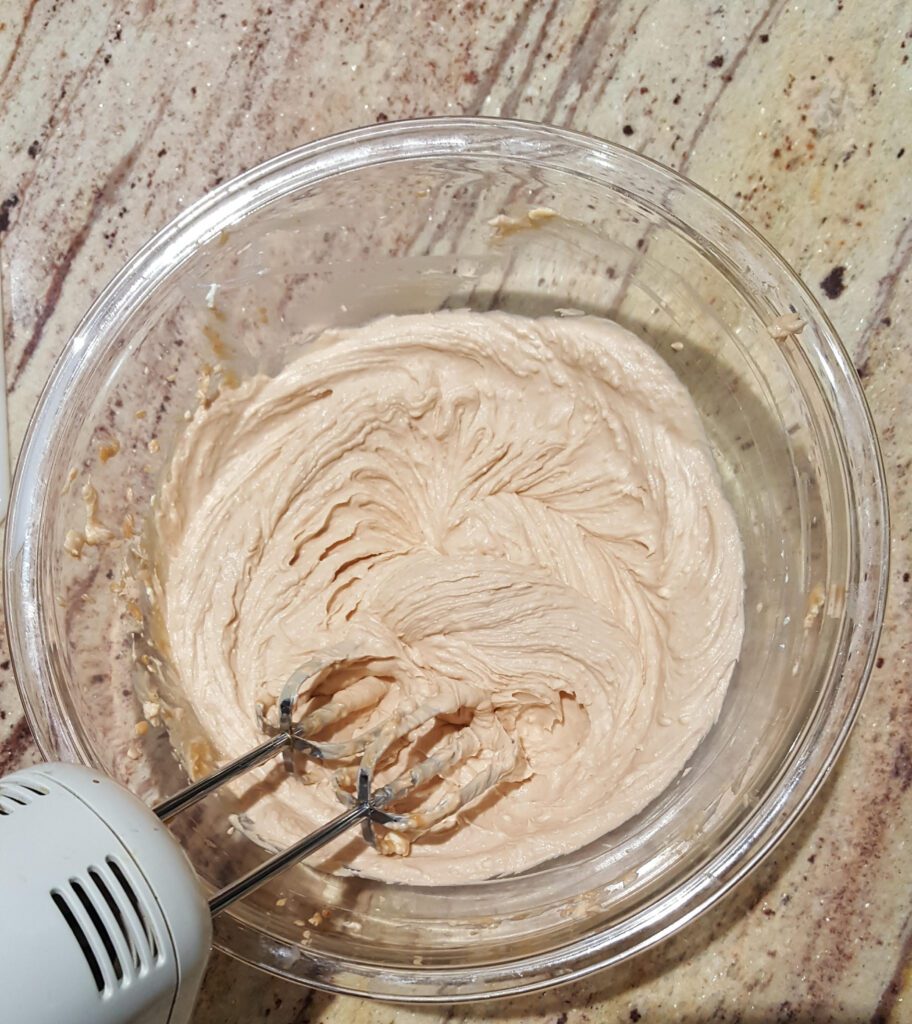 Spread the mixture in a dish or on a plate. This is where you can get creative with the dip. Because the dip can take on any shape, you can put it in a football shaped serving dish for a Super Bowl game day party, or a Christmas tree shaped serving dish for a Christmas party. Get creative!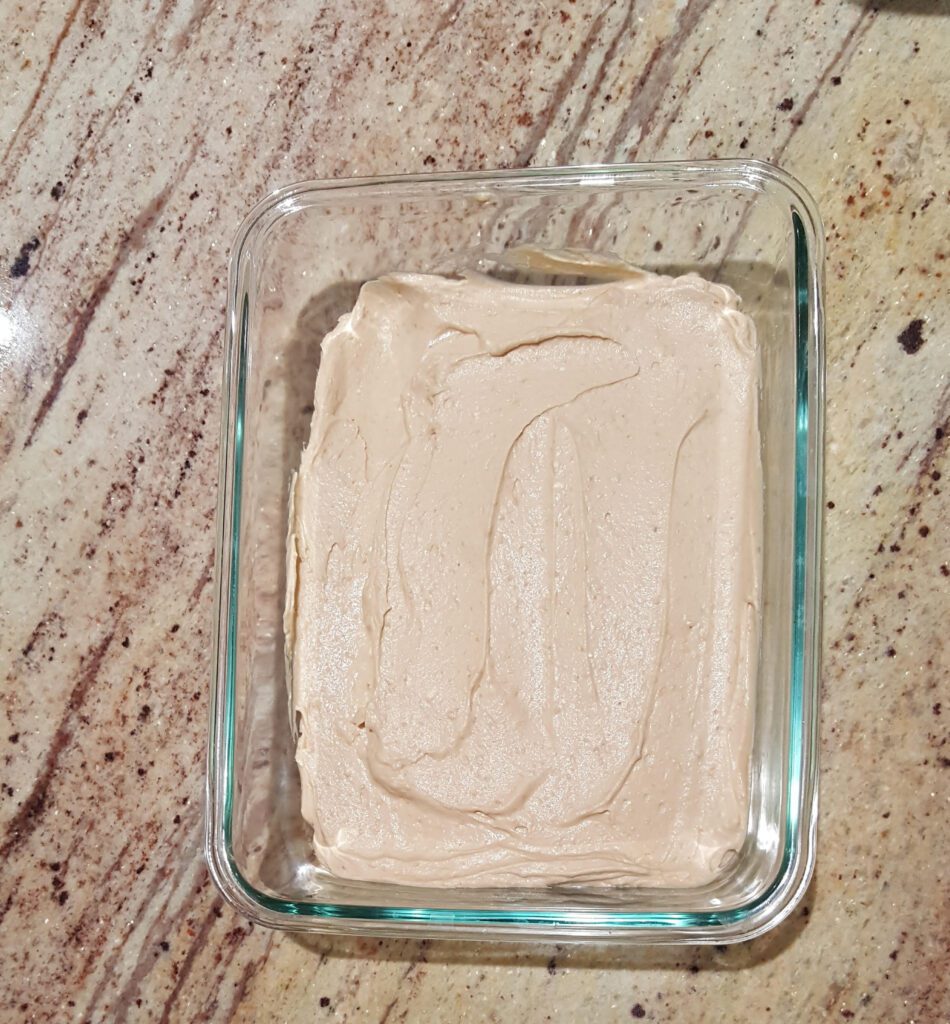 Top with the shredded cheese.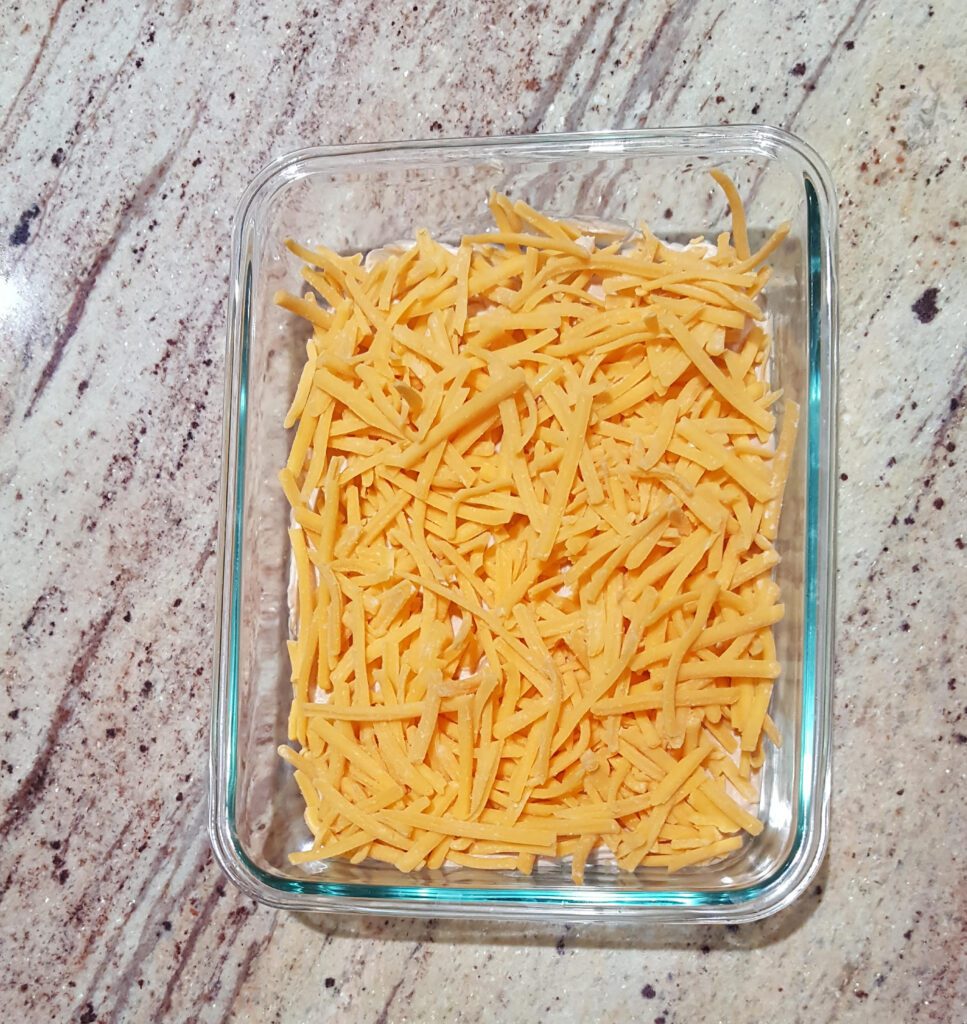 Layer with tomatoes, onions and olives.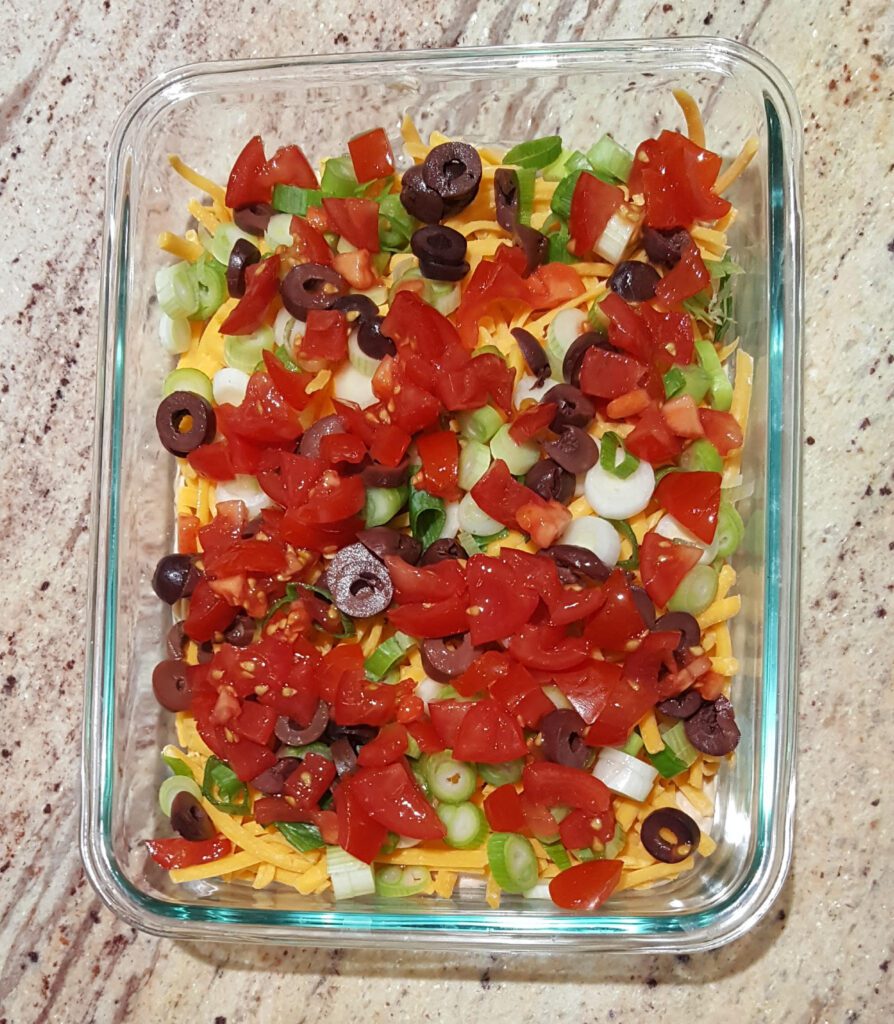 This is another opportunity to get creative. For example, you could arrange the toppings like Christmas ornaments on a tree shaped platter. You can also pipe on sour cream using a frosting bag to create some fun designs. See my Easy Bean Dip Recipe Halloween designs below.
Halloween Themed Appetizer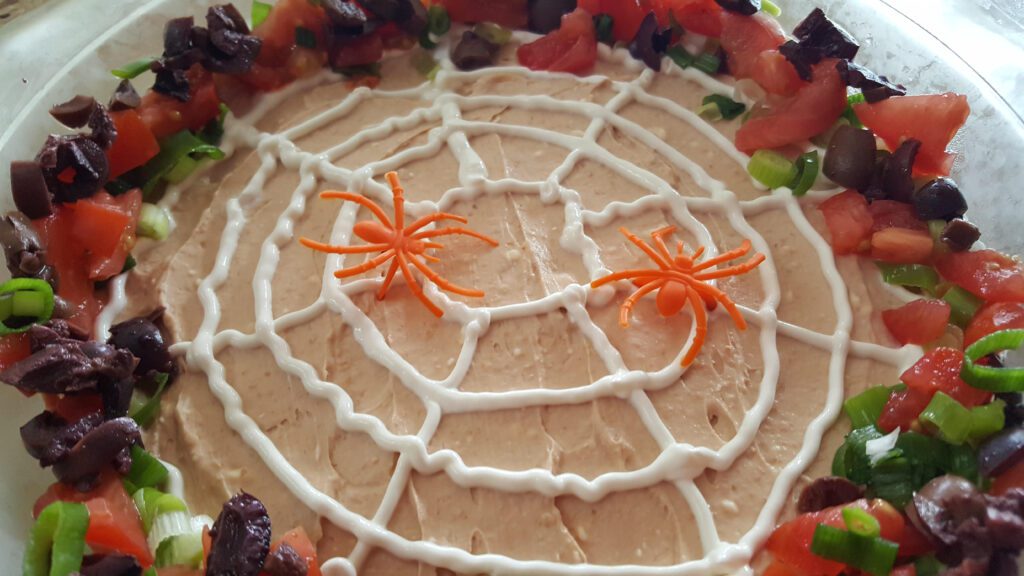 To make your Easy Bean Dip more festive for a Halloween party you could decorate it like a spider web. For the spider web I used a piping bag with a #4 tip to pipe on full fat sour cream. I topped with a couple of spider rings which I removed before serving. I still wanted the other toppings so I added them to the edge of the design. If you are really crafty you could make spiders out of olives.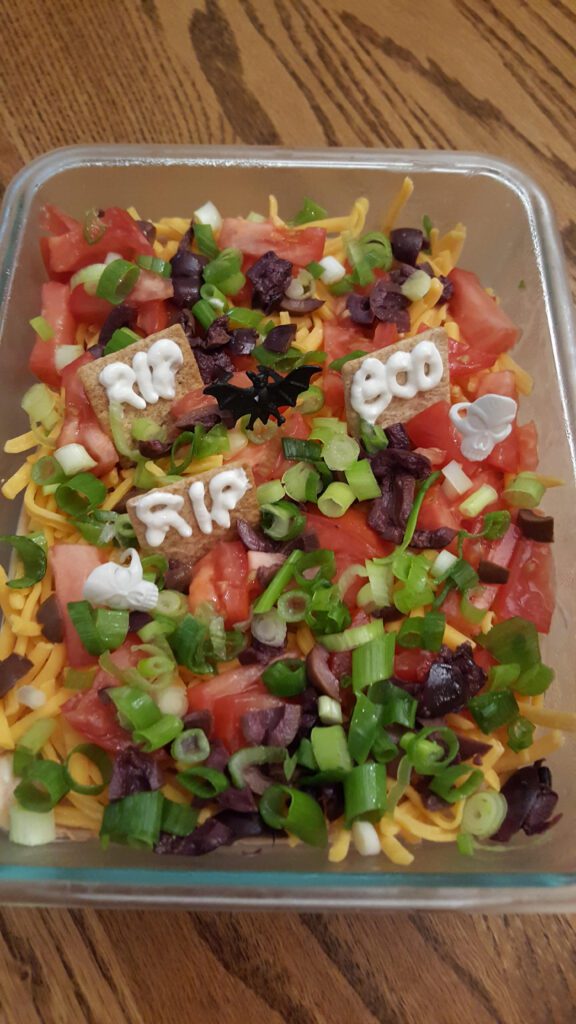 For more Halloween appetizer fun you could also make your Easy Bean dip into a grave yard. For the grave yard, I piped full fat sour cream on Wheat thins using a piping bag and a # 2 tip . Then I arranged the crackers like grave stones. I added a bat ring and a couple of skull rings too, but I removed them before serving.
Race Track Themed Appetizer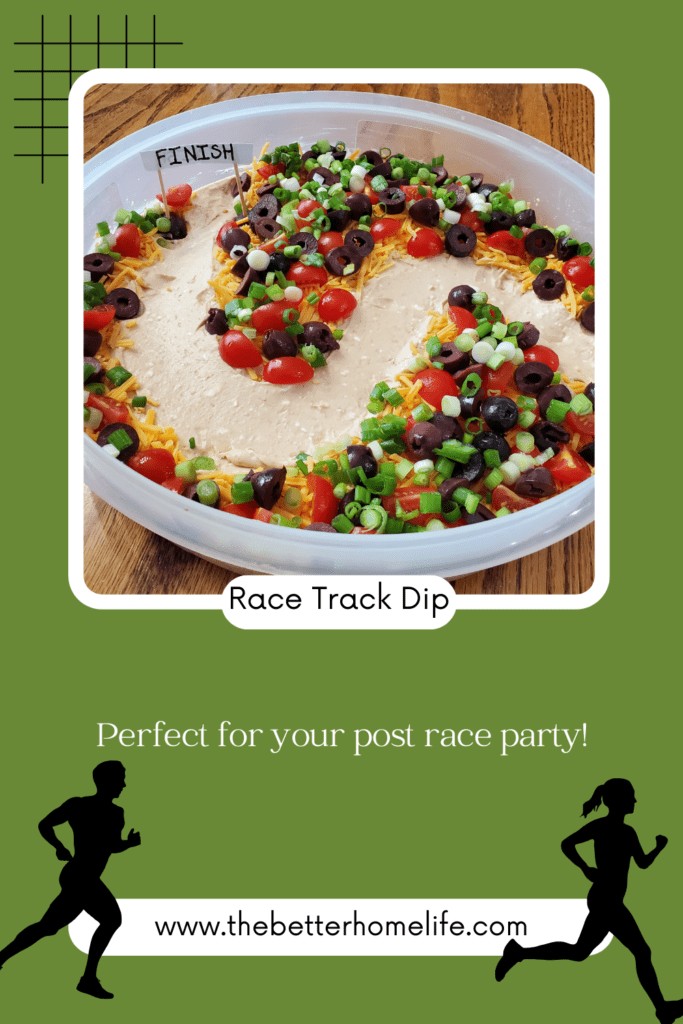 I made this appetizer for a post season Cross County Party, but you could use it for any race themed party. I just folded a label over 2 toothpicks for the finish line. I secured the toothpicks with 2 whole olives which I pushed down into the dip.
Please follow us on Social Media.
As an Amazon Associate I earn from qualified purchases.