There are many ways to save money on clothing, and some of them are surprisingly green. I always try to be a good steward of our earth especially when it saves money too. According to the US Bureau of Labor Statistics the average American household spends nearly $2000/year on clothing. The cost of clothing increased 22.3% in 2021 and then another 10.9% in 2022. Saving money on clothing is defiantly worthwhile.
Your total clothing cost includes the initial purchase price, but also care and maintenance of the clothing.
---
Here are some ways to save money on clothing and help the environment:
Buy used clothing
Buying used clothing is good for the Earth and your clothing budget. According to the EPA Americans generate over 17 million tons of clothing waste per year, of that a staggering 11 million tons ends up in landfills. Used clothing is an excellent choice for saving money and giving used clothing a new use will help keep it out of a landfill. There are plenty of places to shop for bargain used clothing. There are thrift shops, consignment shops, garage sales and online marketplaces where many perfectly good clothes are sold. Most of my personal wardrobe was purchased from thrift shops and garage sales.
---
Sell your old clothing
If you are able to sell your old clothing you can use the profit to pay for new clothing. This works best for kids outgrown clothes but is also quite profitable for adult clothing. You can attempt to sell your old clothes on your own by having a garage sale or online using eBay, Poshmark, or Facebook marketplace. Consignment is another great option. Search google for consignment shops near you or use a nationwide option like: Once Upon a Child, Plato's Closet or Style Encore.
If you are not able to sell or consign you could also try to swap your used clothing with someone else. You could host a clothing swap party if you happen to have a bunch of friends nearly the same size, or you can even find large clothing swaps already planned by others.
The final option to make money on your used clothing is to bring it to H&M. They will give you a coupon to use on your next clothing purchase. They will take used clothing in any condition. If they can't sell it they will recycle it if possible. Better than a landfill, and a coupon is better than nothing It's a win win!!
---
Buy Quality Clothing
I know it seems counterintuitive to spend more money on clothing in order to save money, but in the long run you will save money when you buy quality items. Obviously this strategy works best for items purchased for full grown teens and adults. Quality clothing will last longer and need fewer repairs. I especially prefer quality footwear. Wool socks last a lot longer than socks made of other materials. My daughter ran nearly 3 miles in a sock from this quality Brand, when she lost a shoe at the beginning of a race. The sock was still in good condition after the race.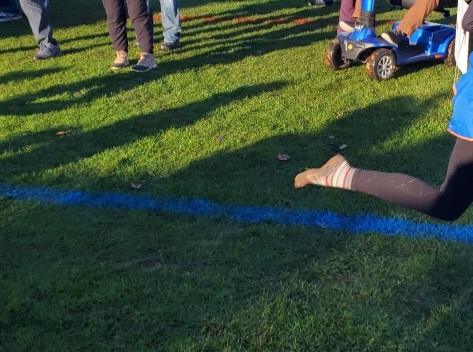 ---
Repair your clothing
Many clothing repairs are simple enough that anyone could watch a quick you tube video and learn to fix. I'm fortunate that I was able to take take sewing in high school. It has been a very handy skill to have. Even if you have no sewing skills or experience you can still perform basic repairs.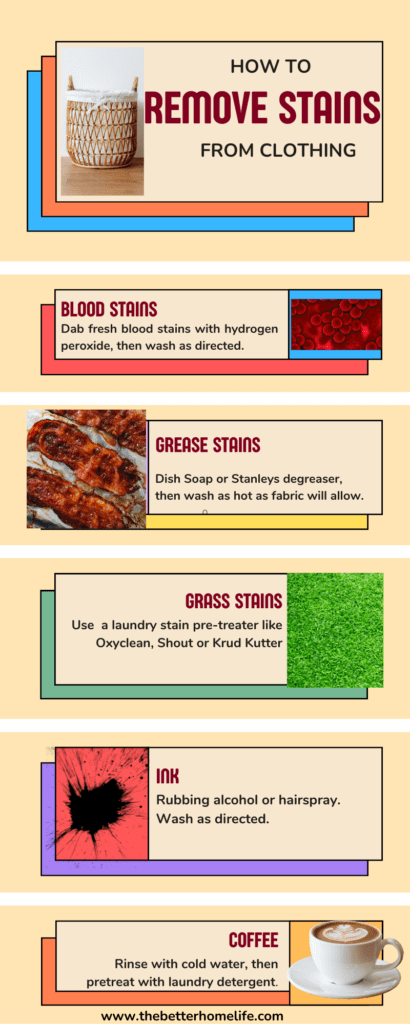 What are some simple clothing repairs that can be done by hand?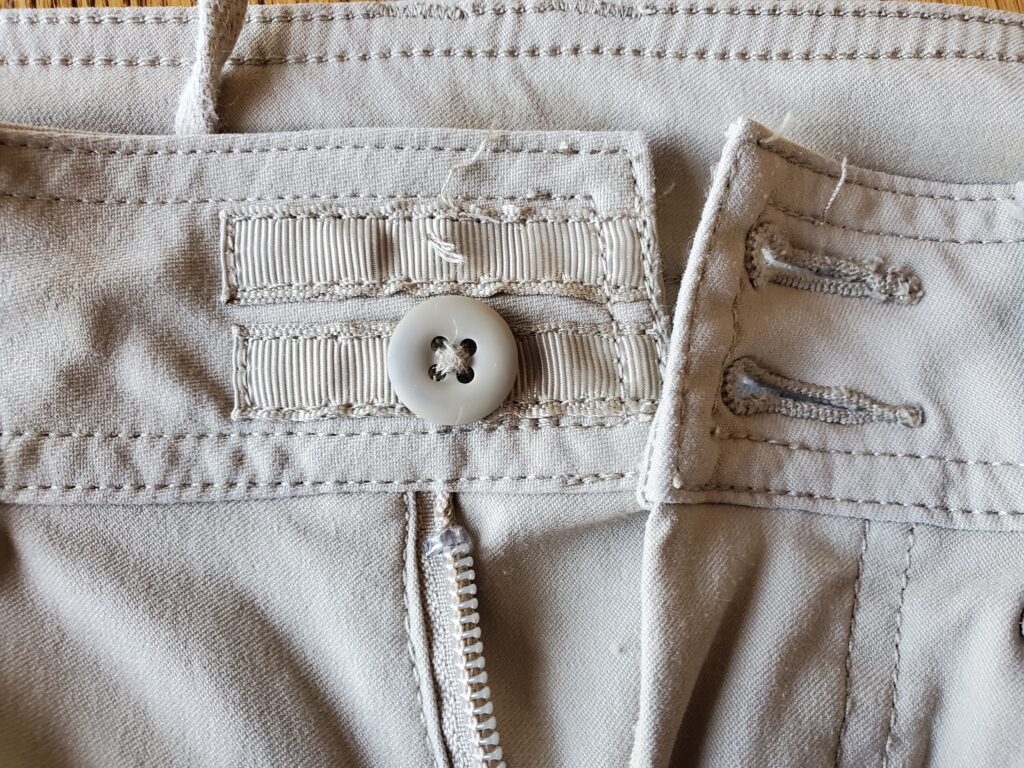 What are some clothing repairs that may be worth the cost of fixing?
Some clothing and shoe repairs are too difficult for a novice or may require the use of a sewing machine or other tools. There are many alteration and clothing/shoe repair shops near just about every home. Some repairs may be less costly than replacing the clothing.
zipper replacement
altering a clothing size
fixing a large hole in a seam
a broken shoe heel
leather repair
---
Save money on clothing care
Whenever possible choose hand or machine washable clothing over dry clean only.
Wash with cold water to save energy heating the water.
Change out of your good clothes when you get home to prevent stains and possibly get another wear before washing. Washing causes excessive wear on clothing.
Line dry your clothing if possible. It doesn't matter if you line dry outside or use a drying rack inside. Dryers will wear out clothing faster and the energy to run the dryers is also expensive.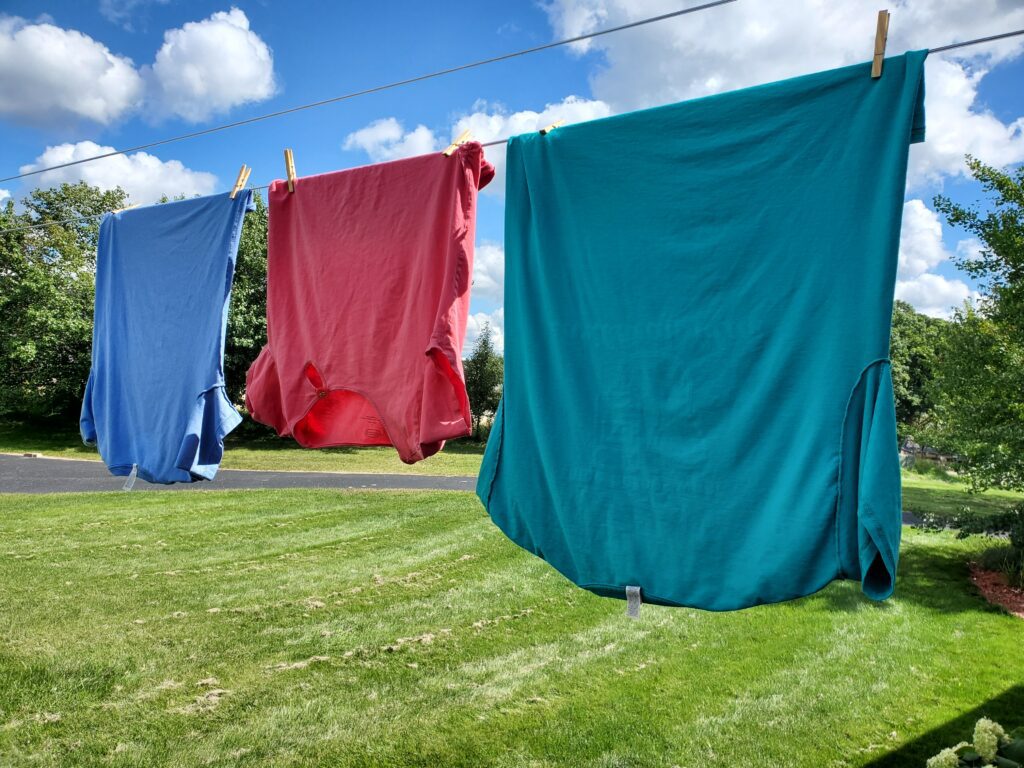 ---
Check out my other money saving tips:
As an Amazon Associate, I earn on qualified purchases.