When our neighbor brought over a large basket of home grown jalapenos, we knew we had to start using them soon. According to Healthline Jalapeno's are packed with nutrients and have many health benefits. It would be a shame to let them go to waste. The best way to use up a lot of jalapenos quickly is to make some jalapeno poppers. You may be thinking that jalapeno popper would be way to spicy, but jalapeno peppers are only mild to moderate on the Scoville scale.1 The addition of cream cheese to the jalapeno pepper also helps to neutralize some of the heat.2 Here's a recipe for how to make the best jalapeno poppers.
Best Jalapeno Popper Recipe
Ingredients:

11 Jalapenos
1 8 ounce package of cream cheese, softened
6 slices of bacon
1/2 onion minced
6 cloves of garlic minced
1/8 teaspoon of salt
1/8 teaspoon of pepper
1/4 cup Mexican blend shredded cheese
Directions:
Preheat Oven to 325 degrees F. Half and remove seeds 8 of the jalapenos, then dice the other 3. In a frying pan, and fry the bacon until crispy. Set aside the bacon to drain on a paper towel lined plate. Saute the onion, garlic and 3 diced jalapenos until tender. Add salt and pepper. Remove from heat and add the cheeses. Crumble the bacon and add it to the mixture. Mix well. Stuff the 16 Jalapeno halves with the mixture. Place the Jalapeno halves, stuffed side up on a greased baking sheet. Bake for 10 min. or until lightly browned. Enjoy!
If you like jalapenos, then you should try my guacamole recipe.
If you need another appetizer, then you should check out my Easy Bean dip recipe.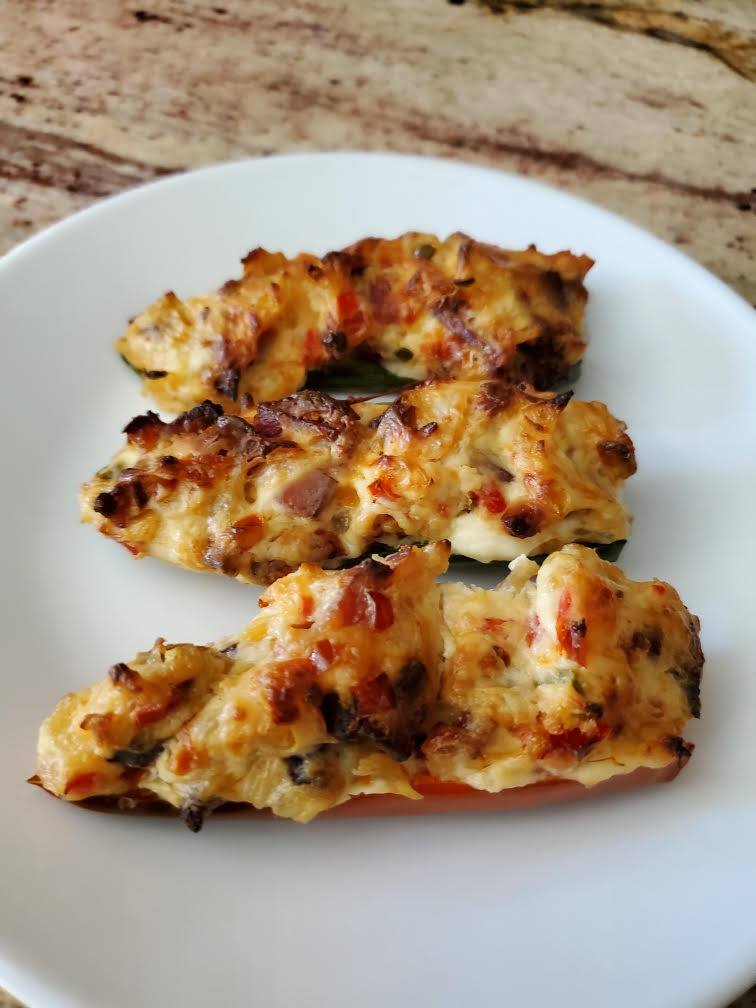 References:
As an Amazon Associate I earn from qualifying purchases.